858-455-5800

Home

Shop Online

Products

Services

Customers

Picture Gallery

Request Literature

Ask the Experts

Newsletters

FAQs

Contact Us

About Us






Guaranteed Secure
Shopping
Products: Southworth Lifts

---

Backsaver Lift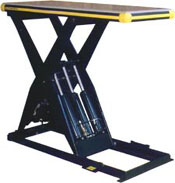 Choose from over one million variations. Standard capacities are 2,000, 4,000 and 6,000 lbs. Standard lifting heights are up to 72". Higher capacities and lifting heights are also available.

You can choose footswitch or pushbutton control; also several electrical power configurations. Conveyor tops, turntables, and a wide range of other options also available.

Backsaver LiftLite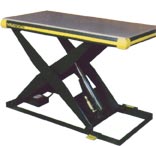 If you lift loads of 1,500 lbs or less, now you can have a heavy-duty, highly reliable, industrial grade lift table without paying for extra capacity you can't use.

Recessed Turntable Lift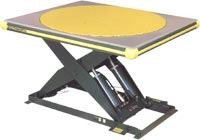 Gone is the bulky structure of the added turntable with its necessary increase in the lowered height of the lift. The built in turntable is set in flush to the table top in a clean, uncluttered design with no significant increase in lowered height. The turntable is rotationally locked when the lift is in the full down position.

Backsaver Compacts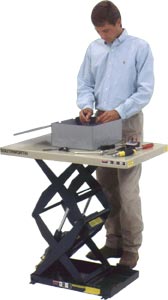 Compact versions of our standard Backsaver Lifts are available in capacities of 500 and 1,000 lbs. Higher capacities are also available. The double-scissor mechanism allows up to 36" lifting weight with a footprint as small as 12" x 24".